WPC Door Frames are becoming widely accepted with its perfect replacement to Solid wooden frames. WPC solid frames are available in 3 x 2 inch, 4 x 2 inch, 5 inch x 2.5 inch, 6 x 2.5 inch dimensions. Standard length available is 7 ft and we can supply any customized length in case of MOQ of 50 frames. This format of frame is becoming very much interesting for builders, architects and retail customers. Termite and borer cannot damage these frames and it can hold screw very well.
Technical Properties :
- Termite proof
- Water proof
- Ready to install
- Maintenance free
- Zero swelling
- Chemical resistant
- Easy to clean
- Heat insulated
- Sound insulated
- Green product
- Economic product
- Long life
- Fire retardant
Applications :
- Bedrooms
- Bathrooms
- Toilets
- Balconies
- Terraces
- Industrial use
- Hospitals
- Hotels
- Schools
- Temples
and many more areas ...
Wooden Door Frame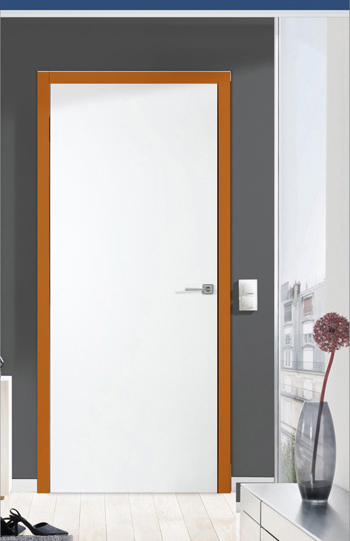 FRP Door Frame
We are manufacturing "Wooden Door Frame", "FRP Door Frame", "Rectangular WPC Door Frame" and "Red Meranti Woooden Door Frame".