WPC BOARDS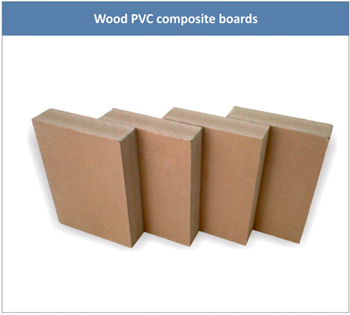 WPC BOARD
WPC boards are globally known with various names like 'Construction boards', 'Crust foam boards', 'PVC Calcium boards', 'WPC shuttering boards' 'WPC MDF boards', WPC Plates, PVC foam boards, WPC sheets, WPC panels, WPC formwork panels etc. in global markets. WPC boards can be produced with flexible density range varies from 400 kg/cum to 900 kg/cum with calibration technology.

Another important characteristic is the surface density of this product and which also can be adjusted between ranges of 55 shore D to 85 shore D surface hardness.

These boards are covering a large application area starting from interior grade boards being used for making modular kitchens, kitchen cabinets, kitchen shutters, wardrobes, bathroom furniture, floor paneling etc. Taking further, these boards are being used for making temporary shelters for government housing projects, construction site pavilions/shelters, low cost housing projects and other road and building projects. There are six basic types of PVC foam boards, commercially.
Specifications :
Panel width : 1220 mm or 4 ft/915 mm or 3 ft/1525 mm or 5 ft/762 mm or 2.5 ft
Panel length : Customized in 4ft, 6.5ft, 7 ft, 8ft, 10ft, 12ft and more
Panel colours : White & Wood colour are standardCustomized as per requirement with a MOQ of 200 boards
Panel thickness : 3 mm, 4 mm, 5 mm 6 mm, 8 mm, 12 mm, 15 mm, 17 mm, 18 mm, 24 mm, 25 mm, 28 mm, 30 mm, 35 mm, 40 mm
Panel density : 500 kg/cum & 600 kg/cum Customized as per order upto 800 kg/cum
Alston WPC Boards
Hybrid WPC Board
We are manufacturing WPC Boards, Hybrid WPC Board, Alston WPC Boards and China White Foam Board.