CNC DESIGN DOORS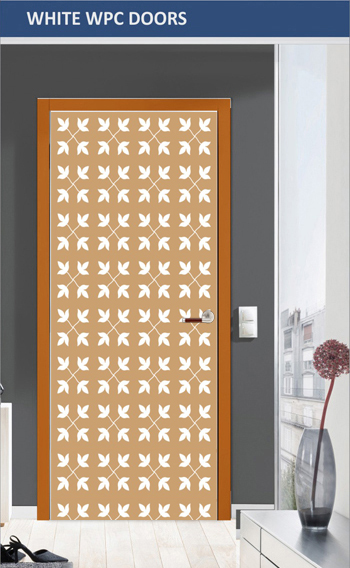 WPC CNC Designed doors are actually a form of CNC WPC door with a great combination of White Grill or vice versa over front surface. This is a unique product exclusively made by HARDYPLAST for high end Door requirements. This door is a quite sophisticated and custom designed product available as per the choice of client.

CNC technology : Doors are made with the CNC designed front. These designs are cut on CNC cutting machine with Italian spindle. We use Grill and Wave both the methods for Door front decoration.

Designs : Doors can be provided with variety of custom designs. We design door, as per the customer's choice.

Sizes : Doors can be available in any custom sizes with MoQ of 50 Doors/Size with a total MoQ of 100 Doors.

Thickness : 35 mm, 55 mm, 75 mm

Installation : You can install this door just like a conventional door.

Frame : Door frame is a solid PVC WPC Door frame and needs to be fitted with long screw with PVC grip (fastener type) to the wall. At several places it is being fixed with L clamps during the construction itself, which is being painted during finish stage.

Hinges, lock, latch, door closer : All can be applied regularly, as design is supportive for fitting of these accessories.

Good screw holding : It will hold the screw perfectly as like as a wooden door. It is designed, technically for better screw holding. Please refer to the drawing.