WPC FLUTED PANELS
WPC FLUTED PANELS are new generation waterproof wooden designed panels for exterior and interior walls and ceilings. It has got immense popularity because of its fluted design. It gives a wall or a ceiling exotic, high end look-over in any applications. It is more popular in residential and hotel segments.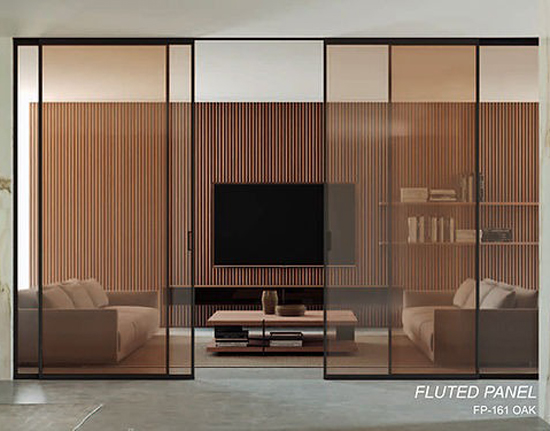 Dimensions:
200mm x 26mm x 3050mm
Features
- Exotic wooden textures
- Natural wooden designs
- Exterior grade materials
- Made with Co-ex technology
- Use for Exterior and Interior Applications
- Heavy duty Panels with tough surface
- Premium quality compounds
- Fastest installation over joists.
- Suitable for Elevations and Panelling
- Designed for Architects & Interiors
Colour options
Walnut | Ironwood | Mahogany | Rosewood
Click here to Download Catalogue

Click here to WPC Louvers - Fluted Panels for Exteriors